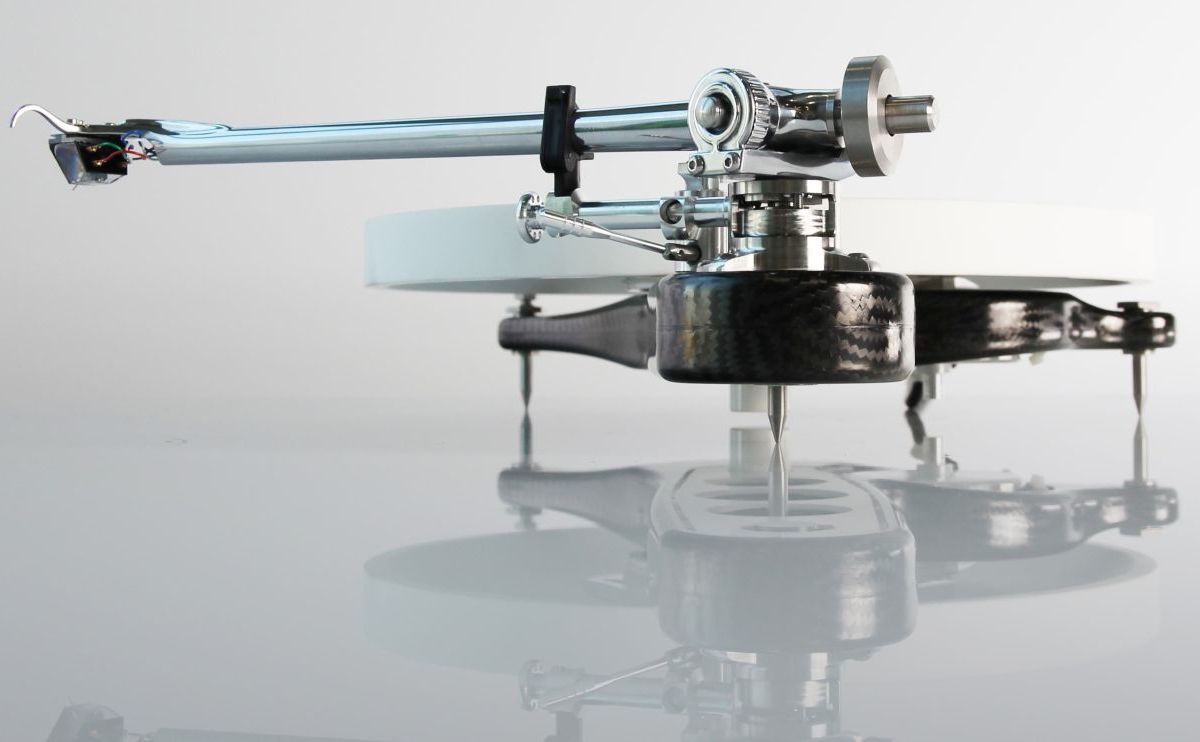 Rega Naiad
40 Years in the Making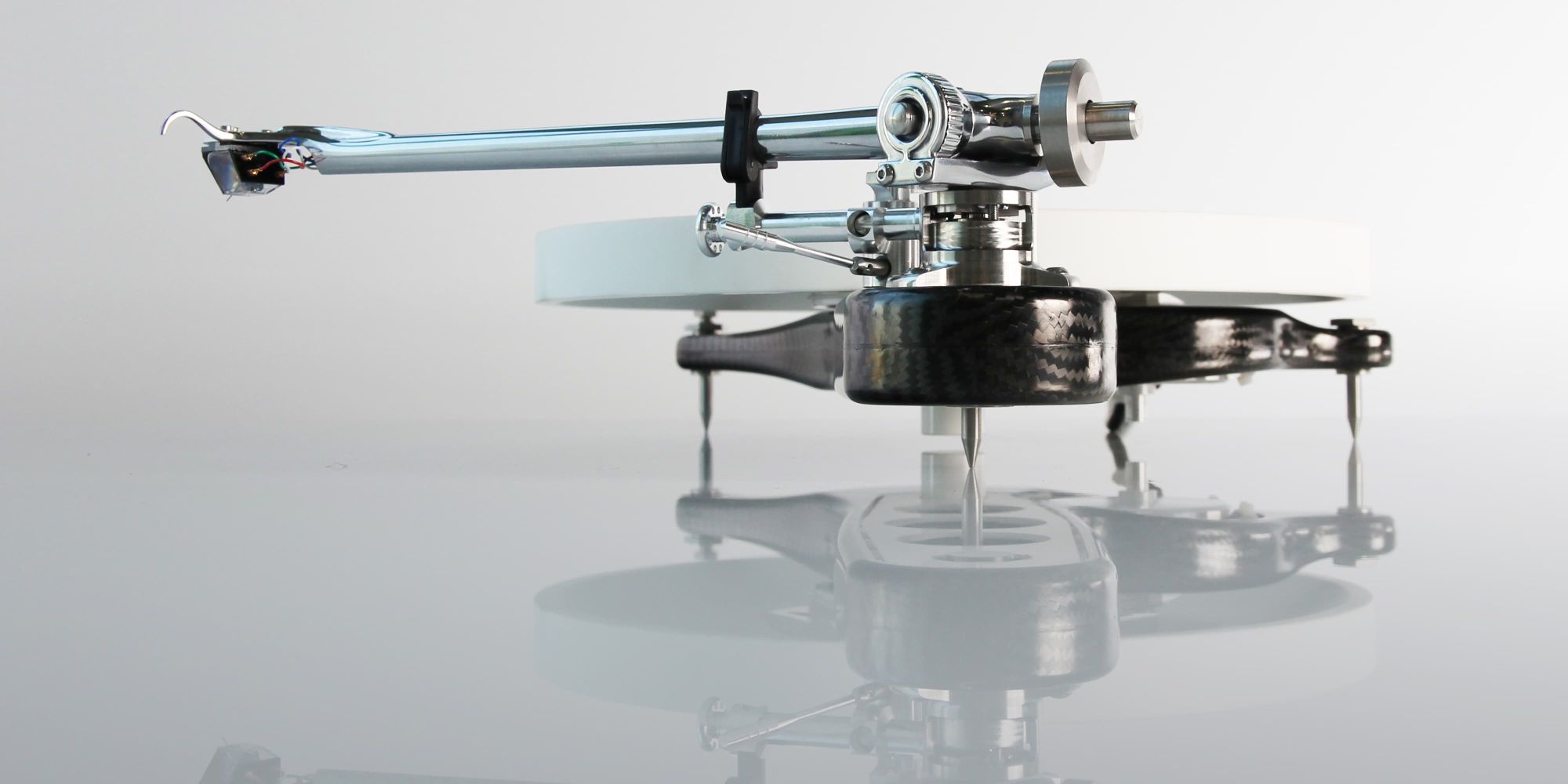 Rega Naiad
40 Years in the Making
After seven years in research and development, the project known as Naiad finally completed in 2017. A product unlike any other, created to push Rega's philosophies to the extreme and prove beyond doubt that our lifelong mantra of ultra-lightweight, high rigidity plinths and the use of key materials in key areas are paramount in constructing any serious performance turntable.
At inception we did not intend to produce this turntable in any volume, building was restricted to two or three examples. However, after many distributors had seen and heard the turntable whilst visiting Rega we came under increasing pressure to make a quantity exclusively for our distributors. The original plan was to make forty Naiad (one for every year Rega had existed at that point in time) as a celebration of engineering and Rega's history. However, to make Naiad remotely affordable we had to order parts in quantities of 50, this set the figure for the maximum number of Naiad Rega would ever be able to manufacture, each one painstakingly assembled by hand by a team of our most highly skilled team including our CEO Phil Freeman. To this date, Rega has now made and sold more than 30 Naiad at a cost of £29,999 each.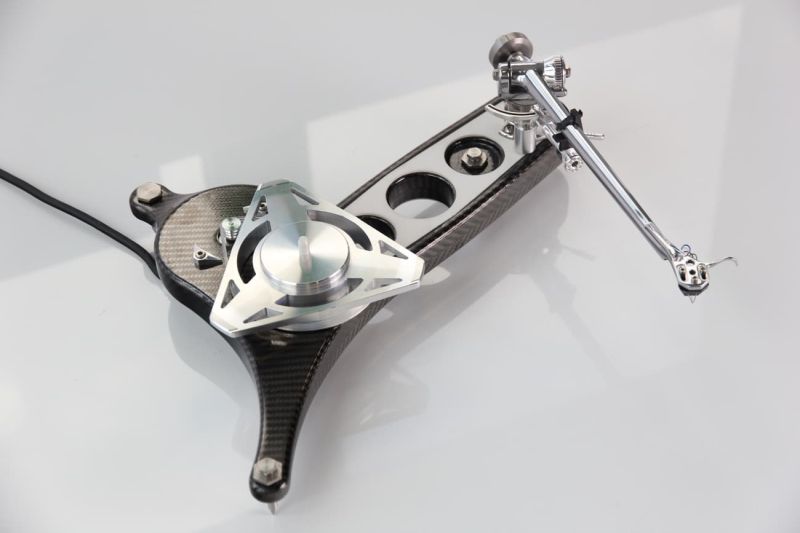 The Life of Naiad
Although our experience gave us reasonable confidence we needed a trigger to justify substantial financial investments in the new tooling, materials and design concepts for a whole new five-model range of turntables; A main development philosophy Rega always followed was "only change one thing at a time". However, a well-designed turntable is a good balance of compromises and an improvement in one part can often need other improvements to justify the change. In addition, Rega has always obsessively considered value for the end-user and takes pride in an efficient, well run, cost-conscious approach.
So it took a huge emotional, financial and practical change to decide to build a "test bed" turntable that incorporated all our experience, theories, research technology and philosophies regardless of cost. The timing was fortunate. The UK was in a mini manufacturing slump and normally busy high-end technology companies were happy to donate some research time. Specifically, a ceramics engineering company produced an "impossible" one-piece aluminium oxide main bearing bush.
Not content with achieving the impossible they then produced the same part in Diamond hard zirconium dioxide and gave us samples with bearing clearances in one-micron steps so we could assess the management of synthetic oil films.
A leading engineering company specialising in carbon fibre composites for the Ministry of Defence and Formula 1 industries just happened to employ an engineer who was a young vinyl fanatic. As a competent mechanical engineer, he immediately understood our concepts of low mass, stiffness and minimal internal stress and had a significant impact on our design of a stress-free carbon/ceramic composite plinth.
Rega discarded all the established concepts of high mass, air bearings, magnet bearings and eye candy look on the basis that they were scientifically incoherent when dealing with microscopic vibration measurement. Instead, we pushed the boundaries of stiffness and low mass, micron-level accuracy, no stress and spreading resonances, eliminating all thoughts of a commercial product and value. This was to be a one-off testbed exploration of ideas.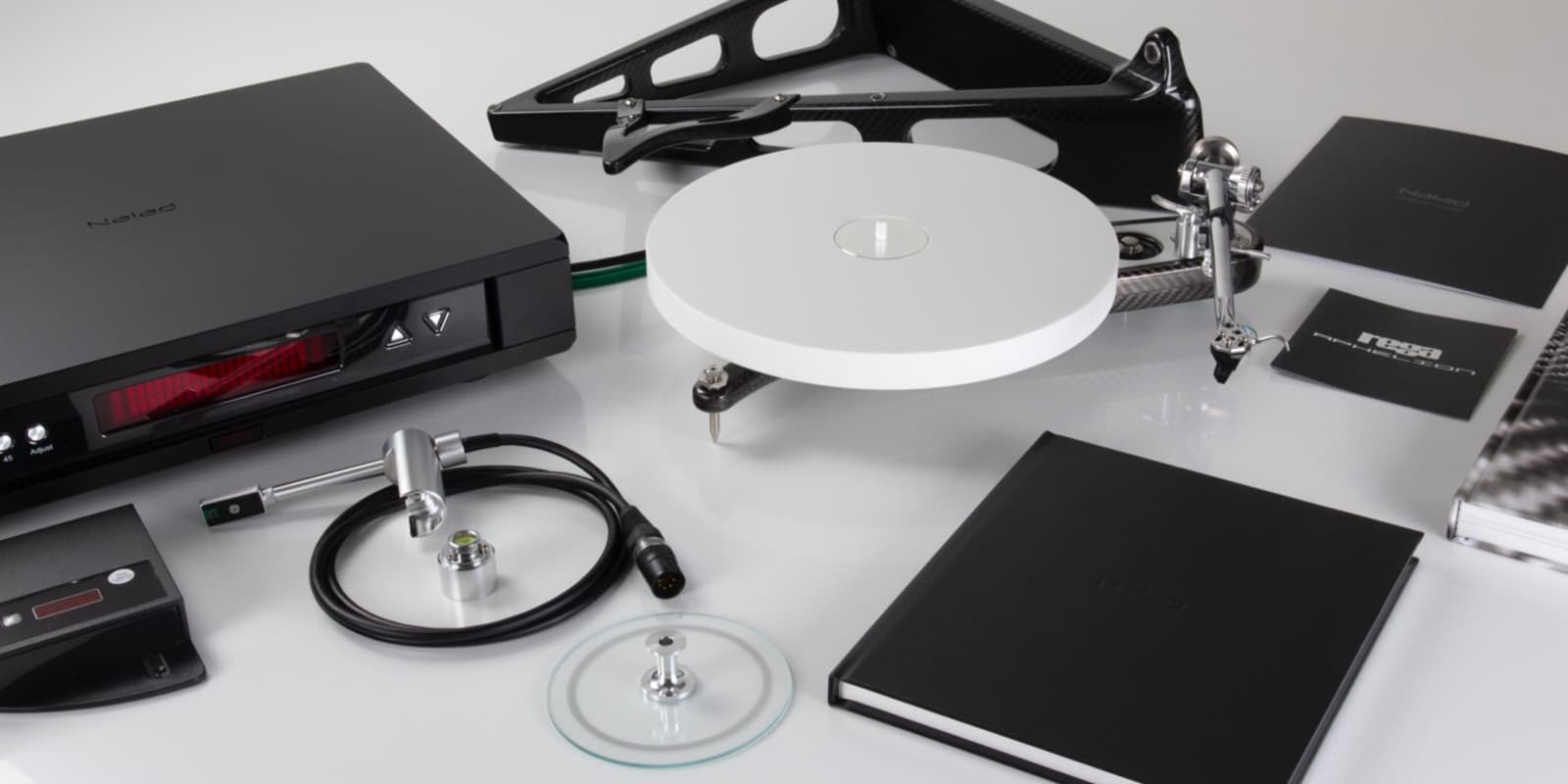 After two years we had more than £100,000 worth of parts and assembled them with bated breath using a P9 power supply and tonearm. The audible results were staggering. Our French distributor at the time, on one of his regular trips, heard it and stated that he wanted five at any cost!
The testbed was given the name "Naiad" from an almost unknown and challenging piece of piano music that can sound boring and urbane or dreamlike and ephemeral depending on how it was played. The results were so startling that Rega had that final confidence trigger to use our turntable ideas to develop a new five-model range.
The testbed was given the name "Naiad" from an almost unknown and challenging piece of piano music that can sound boring and urbane or dreamlike and ephemeral depending on how it was played.
Ironically, the first investment was in the tooling for a phenolic resin platter for the new RP1. The Naiad had not used phenolic resin anywhere, but its incredible sonic performance proved the validity of our ideas and gave us the confidence to invest commercially and financially in our unique turntable designs. At the other extreme the RP8 and RP10 used a unique foam/laminate stressed skin combination for the plinth which was directly derived from the excruciatingly expensive Naiad. Although still expensive and difficult to execute, it was affordable by some and worth every penny performance-wise. The Naiad has also shown us that the RB1000 arm, whilst superb structurally was too high in overall weight (the RP10 plinth weighed only one-seventh of the weight of the P9 plinth). So the arm also needed a massive weight reduction to avoid a sharp change in mass at the plinth/arm junction. The Naiad's success also encouraged us to reinvestigate the amazing P9 power supply and use more modern techniques to synthesise the mains supply frequency, an improvement that was appropriate to RP6, RP8 and RP10 and more recently Planar 6 Planar 8 and Planar 10.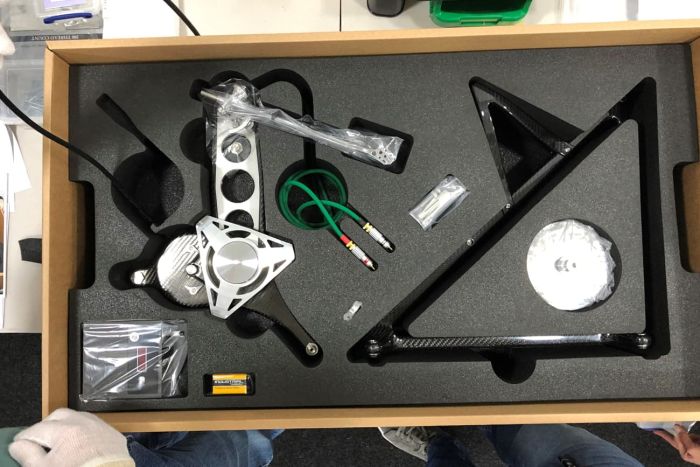 The Naiad incorporates the following ground-breaking features:
Ultra-lightweight carbon fibre plinth with Rohacell foam core and ceramic braces

RB Titanium tonearm

Advanced power supply housed in our reference electronics casework

Automatic calibration for speed and inbuilt test facility

New ceramic flywheel effect platter

Zirconia toughened alumina (ZTA) spindle and bearing assembly

Precision machined aluminium hub

Custom made carbon fibre cantilever designed wall bracket to provide the ultimate support
The Naiad is supplied in premium custom-made packaging and a shipping crate. It will include all the required tools for assembly along with the Rega Atlas tracking force gauge and a copy of the Rega book.
A Vibration Measuring Machine
If you want to find out more about the history, design and engineering behind the success of Rega products you may enjoy our book 'A Vibration Measuring Machine'.
Buy now